Sell Your Car To Us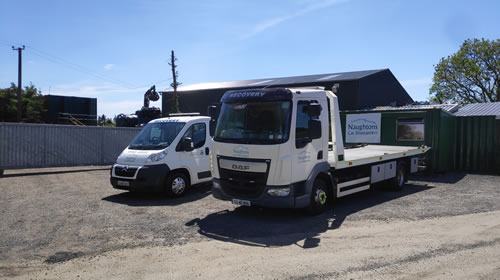 Naughton Car Dismantlers are now providing a professional 24 hour Nationwide Recovery Service 7 days a week.
We assist with anything from recovery of vehicles to breakdown assistance providing storage and disposal of all vehicle types.
Operating under the Waste Management (Collection Permit) Regulations 2008 we are now one of the leading Authorised Treatment Facilities in the West of Ireland specialising in the appropriate treatment and recovery of End of Life Vehicles.
Our vehicles are kitted out with quality tools and equipment enabling us to provide an efficient and reliable service to our customers with realistic response times.